Toyota Launches New Compact
Here's another new one from Toyota:

The new compact Ractis (supposedly an improved version of the Verso Yaris?), targeted at the Japanese domestic market, was unveiled in Tokyo by Toyota Motor Corp on Monday. The 4-seater Ractis features "high-speed, high-capacity styling," and comes in FWD or 4WD versions, powered by 1.3- or 1.5-liter VVT-i (Variable Valve Timing - Intelligent) engines, operating through either an active CVT-i transmission (an intelligent CVT), or a seven-speed Sports Sequential Shiftmatic transmission with paddle shift controls.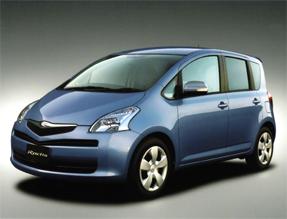 The Ractis may be a compact car – but inside it is roomy (the biggest of its class), and that panoramic glass roof (available in the "Panorama Package") is going to get you. That glass roof is the largest in its class. I personally would like to see that car in the streets here (and drive one myself too). Surely, auto parts for these kinds of vehicles wouldn't be hard to come by with reliable online auto parts stores like Toyota Parts Online always updating their stocks of quality auto parts like Toyota radiators, Toyota A/C condensers, Toyota mirrors and other Toyota auto parts for our needs.

Most Ractis models will sell for less than $15,000, including Japanese market consumption tax. Built to very stringent fuel economy, safety and environmental regulations, could the Ractis be a preview of things to come in the car industry?