Toyota Toughens Truck Production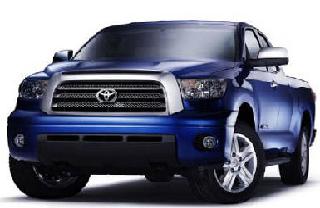 The Detroit News reports that Toyota officials are making a big effort to ensure that the new full-size Tundra is built to last.

According to Toyota production general manager Norman Bafunno, the release of the Tundra has been the most important launch in Toyota's history in North America. Workers are being carefully and exhaustively trained to make sure that the job is done right.

Huge efforts are being made by Toyota to crack the ultra-tough truck market, traditionally dominated by Detroit automakers Ford and GM. Toyota is not about to rush things with the Tundra. The Japanese automaker is making sure that it's going to be done right.