Toyota 2007 Prius Touring Editionís future release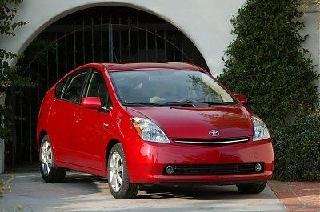 Toyota will release the jazzed-up hybrid 2007 Prius Touring Edition. The low-key version sedan will mostly likely cost $23,650, and $580 as the shipping charge. The hybrid Prius will be available at the end of this month.

New European-tuned suspension and 16-inch alloy wheels equips the Touring Edition. Plus, the new wheels, a larger rear spoiler, integrated fog lamps and high-intensity discharge headlamps. Also, an estimated 60 mpg in city driving and 51 mpg on the highway, plus a 1.5-liter four-cylinder gas engine and an electric drive motor that produces 110 combined horsepower are installed.